After a big thunderstorm, the last thing you want is stagnant stormwater — in your streets, ditch or elsewhere. Stagnant, or even slow-flowing water attracts insects which breed and can transmit diseases. Think of mosquitoes, known for carrying diseases like West Nile virus or Malaria.
Stagnant water also attracts bacteria and parasites which may bring the health hazards to the water before the insects do. Then there's the danger of storm runoff containing animal waste and even human waste. So while keeping standing water out of our streets and off of our roads may seem obvious, keeping standing water out of your driveway or ditch is just as important.
This is where reinforced concrete pipes come in. Reinforced concrete pipes move storm runoff water or wastewater underground and into an inlet, out of the way of your streets, or just out of your driveway or ditch.
Reinforced concrete is preferred to other kinds of pipe. As you can imagine, concrete makes pipes more durable, dependable and structurally sound overall than pipe made from other materials.
Del Zotto's minimum, 5,000 PSI concrete meets or exceeds standard specifications for precast concrete with steel reinforcement, as well as TXDOT specs as required by the job. Our concrete is made in America, with American Steel, and comes in sizes ranging from 12 inches to 72 inches.
Once installed underground, water will flow into storm drains, through the reinforced concrete pipes and into the inlet of a nearby water body.
Reinforced concrete pipe isn't just created to move stormwater and runoff. Reinforced concrete pipes also carry wastewater underground to the local treatment plant. Pipes installed underground between each of a utility's manholes carry the wastewater to wherever it's being treated. Don't worry. The pipes carrying wastewater to its treatment plant run in a completely different system than the pipes carrying runoff water to the inlet.
If you're installing reinforced concrete pipe under your driveway, there's a pair of safety end treatments installed at each end of the reinforced concrete pipe. The safety end treatment will help prevent erosion, convey the storm water through the process, and support your driveway.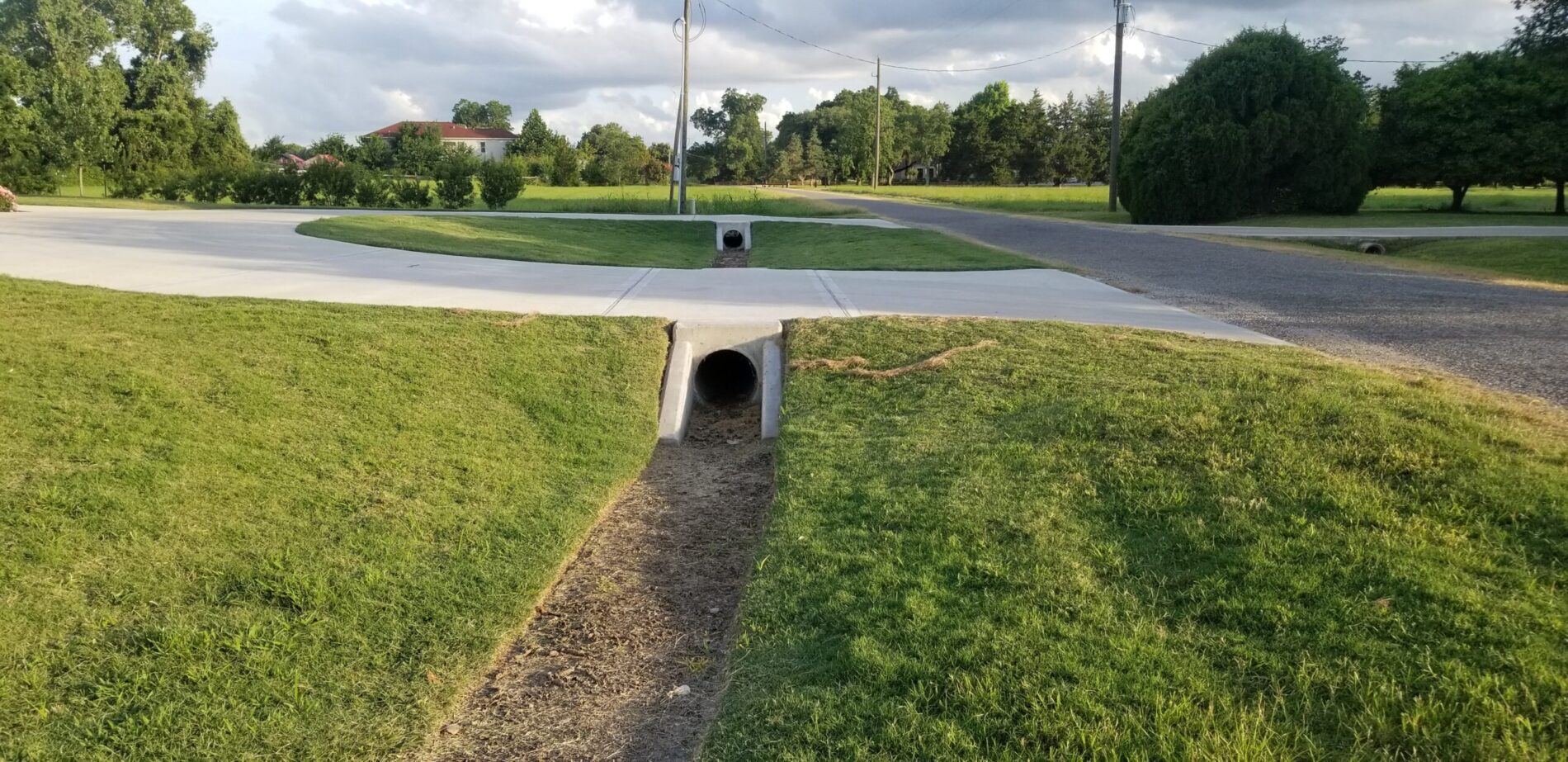 More importantly, the safety end treatment ensures that when a vehicle leaves the roadway, it safely crosses the end treatment as well as the ditch and won't crash into drain pipes that would otherwise be exposed. Our safety end treatments are easy to install, durable and meet all TXDOT standards for quality.
Whether you're installing reinforced concrete pipes underneath your driveway, or you're the decision-maker for an upcoming city or state project, Del Zotto has you covered. We keep our concrete pipe stocked, so you can pick up your order, have us deliver it or unload it onsite. We offer both custom bend and custom fitting sections. Our reinforced concrete pipe meets — and exceeds — ASTM C-76 standards, and we perform regular D-load testing in accordance with ASTM C-497.
Call Del Zotto precast concrete for a Free Quote on your reinforced concrete pipe and safety end treatment today. And remember, you dig, Del Zotto delivers.
Also, don't forget to follow us on Facebook!